Canolli
Free your iDevice
Springtomize 3 (iOS 9/8/7)

1.4.5-1
0.00/5 (0 投票).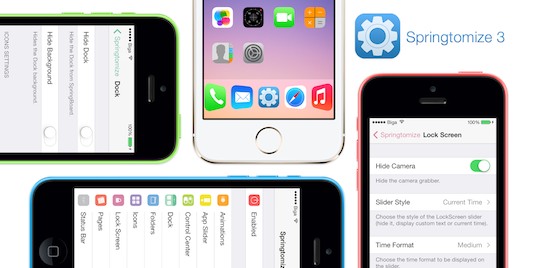 Compatible with iOS 7, 8 and 9
Springtomize 3 is the ultimate utility for your iDevice! It's the only customization tweak you'll ever need. It features plenty of options to customize even the smallest aspect of your device(s). Every single option includes a brief explanation of its effect, making it very easy to use. The whole application has been localized in 20 different languages, so everyone will be able to use it without an issue.
Get Springtomize 3 today and start personalizing your device like never before.
Configure options from Settings.
Also available, Springtomize (iOS 5 & 6)
---
Comments